One critical issue that has been a draw back of improving provision of WASH services and facilities in Malawi has been lack of attention to the WASH sector which bore further challenges to enhance WASH.
Last year, WES Network had a number of activities pushing for a stand-alone WASH ministry so that hanging issues be addressed according and with the deserved attention and focus. We had parliamentary engagements, sector engagement including demonstrations.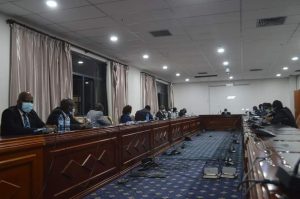 It is with great pleasure to announce that in a press release dated 26 January 2022, signed by the Secretary to the President and Cabinet;  Zanga-zanga D. Chikhosi; the Head of State Dr. Lazarus Chakwera instituted a WASH ministry- The Ministry of Water and Sanitation whose Minister is Hon. and appointed Hon. Abida Sidik Mia as the Minister and later appointed Hon. John Bande as the Deputy Minister.
As CSOs we believe, this is the right direction to the attainment of SDG6 by 2030 for Malawi and we pledge to continue supporting the government of Malawi to ensure that all have access to quality WASH facilities and services in Malawi.